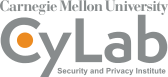 Active Geolocation Project
Web-based Measurement
You can find out where a computer is physically, by measuring how long it takes to communicate with other computers in known locations. But nobody is sure how well this works outside of Europe and North America.
This demo is part of a research study conducted by Zachary Weinberg, Nicolas Christin, and Vyas Sekar of Carnegie Mellon University. It will show you how accurately this measurement can locate your computer, and then, if you want, you can send us the measurements to help with our research.
Finding your continent…
Getting additional landmarks…
Narrowing down your location…
Now that you've seen the demo, are you interested in helping us with our research?
Landmarks
For continent
For refined position

Your location for comparison
From your browser
From GeoLite2-City
How it works
Your computer sends messages to 200 other computers around the world (the "anchor" servers of the RIPE Atlas), and measures the round-trip times.
We know where those servers are and we have measured how long it takes them to talk to each other. Using that, we can estimate that if it takes this long for your computer to communicate with that server, then they are at most this far apart. (This is called the CBG algorithm.)
For each server, the demo draws a circle on the map covering "this far apart," unless it would be too big to be helpful (more than half the surface of the Earth). Your computer should be where all the circles coincide.
For comparison, the map also shows where your browser and MaxMind's free GeoLite2-City database thinks your computer is located.
Helping with the research
We need you to tell us your computer's true location, which might not be where your browser or the GeoLite2-City database thinks it is, and whether you are using a network proxy. We will also automatically record:
your computer's public IP address (if you are using a proxy, this will be the proxy's address)
all of the round-trip time measurements
where your browser thinks your computer is
where the GeoLite2-City database thinks your computer is (based on its public IP address)
and the browser you are using ().
CMU's Office of Research Integrity and Compliance requires us to warn you that the data we collect is considered "personally identifiable information" under US law, and that the university is legally required to store all research data for at least three years. We take care to protect it:
We don't ask for your name, your email address, or anything else about you.
We only ask for your true location to within one kilometer (1/100 of a degree).
All of the data is encrypted in transmission from your computer to our database.
The database is on a computer under our physical control. Only the researchers involved in this study have access to it.
We will only reveal your IP address if required to do so by a future law, regulation, subpoena or court order.
We might, in the future, publish a version of the database for other researchers to use. If we do this, the IP addresses will all be replaced with "autonomous system" numbers, which identify each computer's ISP but not the computer itself. If you don't want us to publish even this much information, you can tell us so in the form below.
However, participating in this study could still harm you, especially if our database is stolen. The thief would be able to associate your IP address with your location, more precisely than they could if they only knew your IP address. If there's someone specific who must not find out where you live, we recommend you don't send us data collected by a computer in your house.
Also, for legal reasons, please don't send us any data if you are younger than 18 years old.
If you want to ask questions about this study, before or after sending us data, please contact Zachary Weinberg at zackw@cmu.edu, or Nicolas Christin at nicolasc@cmu.edu.
If you have concerns about this study, or questions about your rights as a research participant, you can contact the Office of Research Integrity and Compliance directly, at irb-review@andrew.cmu.edu or 412-268-1901 or 412-268-5460.
To send in your data, please fill in this form: